Customer Testimonials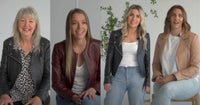 Our products are designed in Tasmania and individually handcrafted by skilled artisans in Indonesia. When a piece is commissioned, a single craftsperson works on each item from start to finish. This ensures that a great deal of attention and professional pride goes into each and every item we sell.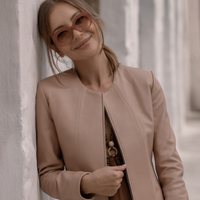 Ethically Sourced Leather
Luxury Leather Goods, Designed to Last
Discover beautiful and sustainable luxury leather goods that will stand the test of time.
From classic leather jackets to sleek wallets and backpacks, our luxury leather goods arrive to elevate your styling for seasons to come.
We're dedicated to creating a range of products that combine style, functionality and durability. We're talking about pieces that complement your lifestyle, fit seamlessly into your wardrobe and transcend trends.

This Black Friday, don't miss our exclusive offers featuring unbeatable discounts on our premium Black Friday leather jackets.