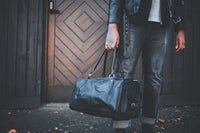 Meet your staff
From Tasmania to Indonesia, and back.
The APOSTL Sales and Brand Team
At APOSTL, our people are at the heart of everything we do. The success of APOSTL is only possible thanks to our team of talented, dedicated, and inspiring individuals. We believe work should be about more than clocking in and out — we prioritise the happiness and wellbeing of our employees and endeavor to create a sense of community within APOSTL. We think our team members are pretty incredible, so we'd love to introduce them to you!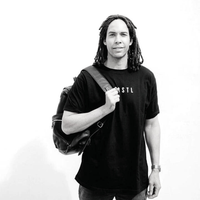 Meet BJ Radcliffe | APOSTL Founder & CEO
William Bruce Junior, better known as BJ, is the Founder and CEO of APOSTL. He is also a qualified Social Worker and has been mentoring in the youth and disability sector for over 10 years. Outside of work, BJ has a successful career as a semi-professional basketball player. He played for the Hobart Chargers since 2007 in the SEABL and more recently with the Southern Huskies in the NZBL.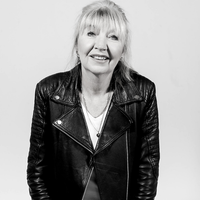 Maree | Sales Representative
Maree, BJ's mum, has been on the Apostl team since the start.  Maree is passionate about meeting and talking to people, and Salamanca market is the perfect place for that. Maree loves watching someone experience that 'wow' factor when they try on one of the best-selling Apostl leather jackets. In fact, Maree has had her own Barnabas Jacket for more than 5 years and wears it every weekend, raving to anyone and everyone about the quality and softness of the leather. In Maree's own words, "it gets better with age!" Maree is very proud of the busy and fun Apostl team, and is always amazed at how the team prioritise generosity and giving back to the community.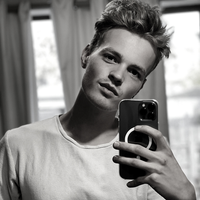 James Markham | Sales Representative
James Markham has been with Apostl for three and a half years. He started out working in the 2018/2019 summer pop up store Apostl and Co, and has since been working at the Salamanca Market market stall every Saturday. During the week, James works in the Roto-Moulding Industry. In his spare time he enjoys cooking, photography, and walks on the beach with his dog Frankie. James also has a passion for promoting and showcasing Tasmanian small businesses and tourism via social media. James has very strong ties to the Salamanca Markets — he's been closely associated with the market since childhood, and his first job was at the market. It's where he discovered his love for photography, and where he ended up meeting our founder BJ and his wife Hannah. James is proud to have worked with and been mentored by BJ and Hannah in the 10 years since their first meeting.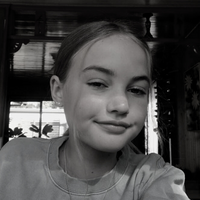 Grace Markham | Sales Representative
Grace is one of Apostl's newest members, joining the team in 2022. Her brother James has worked with Apostl for many years, and after hearing him talk so passionately about his work, Grace was inspired to be a part of it all. Grace loves working with quality leather products, and her favourite product is the Black Baby Bag.