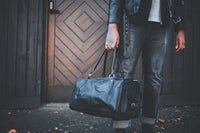 Meet your owner
From Tasmania to Indonesia, and back.
BJ Radcliffe, Founder & CEO at Apostl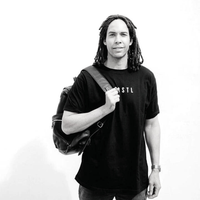 William Bruce Junior, better known as BJ, is the Founder and CEO of APOSTL. He is also a qualified Social Worker and has been mentoring in the youth and disability sector for over 10 years. Outside of work, BJ has a successful career as a semi-professional basketball player. He played for the Hobart Chargers since 2007 in the SEABL and more recently with the Southern Huskies in the NZBL.
As a Social Worker, BJ has developed a deep interest in empowering people to lead happy and fulfilling lives - he is invested in seeing people reach their potential. In addition, the discipline, sacrifice, and hard work that comes with being a semi-professional basketball player has taught BJ the importance of organisation and teamwork. He knows first-hand that success is a result of orchestrated effort towards a mutual goal – everyone has a role and everyone shares in the success.
Despite his many achievements, owning his own business was BJ's ultimate goal. He has been entrepreneurial in spirit from a young age and started his first venture when he was just 18. He was importing a range of products from overseas and then selling them online. Though he was having some success, he knew that he wanted more.
In 2017 BJ realised his goal with the launch of APOSTL!  The ideas, experiences, and concepts he picked up in his other roles and positions now underpin the APOSTL brand and business. These principles inform the interactions that the company has with its partners, employees, and customers alike.
Away from his many professional and sporting pursuits, BJ is a loving husband to Hannah Radcliffe (Founder and Co-Owner of Francesca) and a doting father to their young daughter, Vienna Rose Radcliffe. BJ Is dedicated to his family, his friends, his community, and the success of the APOSTL brand and its partners.