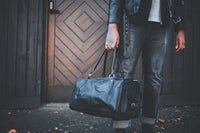 Meet your maker
From Tasmania to Indonesia, and back.
The APOSTL Design and Artisan Team
At APOSTL, our people are at the heart of everything we do. The success of APOSTL is only possible thanks to our team of talented, dedicated, and inspiring individuals. We believe work should be about more than clocking in and out — we prioritise the happiness and wellbeing of our employees and endeavor to create a sense of community within APOSTL. We think our team members are pretty incredible, so we'd love to introduce them to you!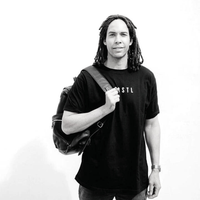 Meet BJ Radcliffe | APOSTL Founder & CEO
William Bruce Junior, better known as BJ, is the Founder and CEO of APOSTL. He is also a qualified Social Worker and has been mentoring in the youth and disability sector for over 10 years. Outside of work, BJ has a successful career as a semi-professional basketball player. He played for the Hobart Chargers since 2007 in the SEABL and more recently with the Southern Huskies in the NZBL.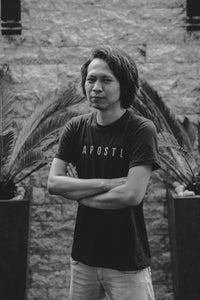 Taufan | Artisan
Skillset: Sewing
Specialty: Backpacks and duffle bags
Taufan is APOSTL's most eligible bachelor! He first started with us on a part-time basis but over time it became clear he was going to play a larger role. The quality of his work was so high and his work ethic so good that we asked him to become a full-time member of the team. Thankfully he accepted our offer! In addition to his high degree of skill, Taufan brings youthful energy and exuberance to the workshop that everyone appreciates!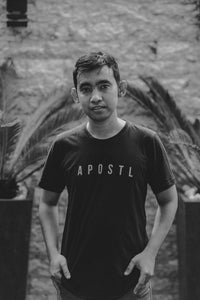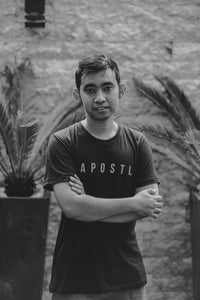 Augun | Artisan
Skillset: Sewing 
Specialty: Wallets, small bags. 
Agun is regarded as APOSTL'S sewing MVP – that's the most valuable player for those not fluent in basketball terminology. He specializes in small leather goods and does a lot of work on APOSTL wallets and small bags. These items require very detailed sewing that involves a high degree of accuracy and impeccable technique.  
His reputation as the most talented sewer means that he is often the guy people go to for guidance and assistance on the more complex designs and items. Like all team members, Agun brings his own flair, skill set, and enthusiasm to the APOSTL team!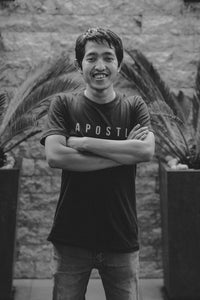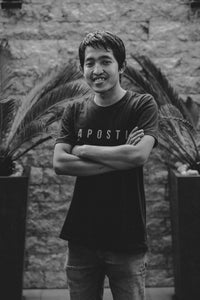 Hasan | Artisan
Skill set: Sewing
Specialty: Crossbody bags, satchels, briefcases
Hasan exemplifies the ethos of APOSTL. He joined the team with very limited knowledge and skills in sewing but through his hard work and diligence, and watchful mentoring from Fauzi, he has become a very skilled member of the team and is now capable of working independently on any APOSTL design. We're proud to have Hasan on the team and look forward to seeing what he does with his APOSTL career.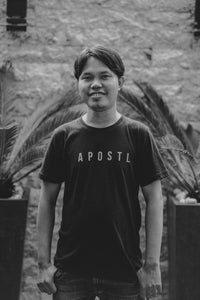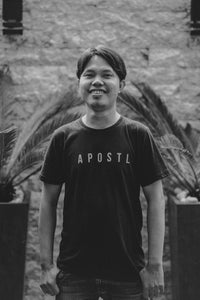 Fauzi | Artisan
Skillset: Patternmaker and cutter
Specialty: Quality control, leather cutting, and sizing
Fauzi has a young family with a wife and two sons. His youngest son has only just been born, so life is very busy for him at the moment. Fauzi's wife is an accountant and production manager in a boutique hotel in Bali, so between their respective jobs and their two young sons, they definitely have their hands full! 
An automotive engineer by trade, Fauzi made the switch to sewing in the hope of having more control of his income and work schedule. Fauzi was actually taught to sew by Hassan's uncle – Hassan being one of Fauzi's friends and the newest member of the APOSTL team. 
Fauzi was pleased to be able to return the favour and has been responsible for training and mentoring Hasan much to the delight of Hasan's uncle!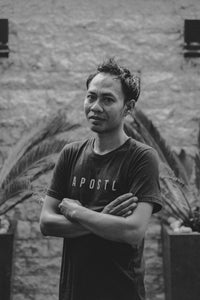 Subhan | Artisan
Skillset: Sewing 
Specialty: Canvas tote bags
Subhan is married with a son and a daughter. He came to APOSTL by way of the silver industry where he had been working for a number of years.  He was made redundant when the company he worked for began experiencing financial difficulties. 
Fortunately, Subhan's brother knew how to sew and was happy to teach him the craft. Subhan learned the new skill set quickly and found his way to the APOSTL team through a mutual connection to Fauzi's wife. The rest, as they say, is history! 
Since beginning with APOSTL Subhan has continued to grow and develop his skill set. He came to the team through a misfortune but has landed on his feet and hasn't looked back since.