Ethically Sourced Leather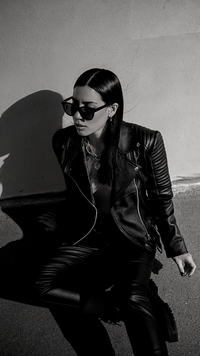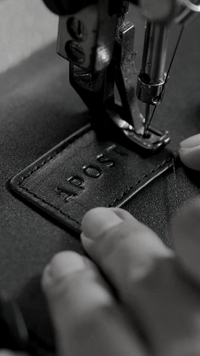 Quality Over Quantity.
Our products are designed in Tasmania and individually handcrafted by skilled artisans in Indonesia. When a piece is commissioned a single craftsperson works on each item from start to finish. This ensures that a great deal of attention and professional pride goes into each and every item we sell.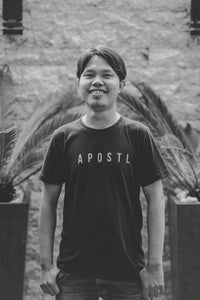 Handcrafted By Fauzi
Bali, Indonesia
Fauzi has a young family with a wife and two sons. His youngest son has only just been born, so life is very busy for him at the moment. Fauzi's wife is an accountant and production manager in a boutique hotel in Bali so between their respective jobs and their two young sons, they definitely have their hands full!
An automotive engineer by trade, Fauzi made the switch to sewing in the hope of having more control of his income and work schedule. Fauzi was actually taught to sew by Hassan's uncle – Hassan being one of Fauzi's friends and the newest member of the APOSTL team.
Fauzi was pleased to be able to return the favour and has been responsible for training and mentoring Hassan much to the delight of Hassan's uncle!
Get the low down.
Our Leather and why its the best

We only use premium A grade leather that is a by-product of the meat industry and therefore a sustainable and ethical product. We Are Pioneers For Change & We're Committed to crafting our products with Sustainable & Ethical Leather.
Why choose APOSTL

Our manufacturers are paid a fair price, on a per-piece basis, which both ensures the highest standards of quality for each and every item, but also guarantees that the manufacturer receives a fair proportion of the benefits as APOSTL grows. We believe that by directly aligning our interests in this way, we create the environment and culture which both encourages quality and satisfaction for our customers and also job satisfaction and security for our employees and partners.
Caring for your leather

When it comes to caring for your leather, keeping it plain and simple is the way to go. Please see below for some easy ways to keep your leather in top condition.

1. IF YOUR LEATHER GETS EVER GETS WET, JUST DRY IT! Gently dab your garment as soon as possible with a dry towel and then simply allow it to air dry. Do not use a heat source such as a hair dryer to speed up the drying. If drying a bag, you can stuff the inside with newspaper as this will help the bag hold its shape and also help absorb moisture from the interior. 

2. WATERPROOF OR CONDITION Use a leather waterproof spray such as scotch guard before use so that you can easily clean the leather should you get it dirty. If your leather is feeling dry use a leather conditioner and massage it into the leather. Use a clean cloth to gently wipe off excess.

3.IF YOUR LEATHER GETS DIRTY, simply give it a CLEAN! Always handle your leather with clean, dry hands as oil and other residues will easily transfer to leather. Every other day, you can simply wipe your leather garment with a soft, dry, or slightly damp cloth. For extra care (although not necessary) Once or twice a year, you can remove any dirt build-up by wiping down your leather bag with a leather cleaner. Apply in a circular motion and wipe off with a slightly damp cloth to avoid clogging the pores of the leather.
Designed in Tasmania and Handmade in Indonesia

All APOSTL products are designed in Hobart, Tasmania by the founder BJ Radcliffe. Each piece is then handmade by skilled artisans in our partner's boutique workshop in Bali, Indonesia. We enjoy a close relationship with our manufacturers and consider them family. We take great pleasure in visiting them twice a year to catch up, discuss products and plan for the future.
Shipping and Returns

Returns

You are entitled to return your APOSTL goods within 30 days of receiving your items for a full refund. For change of mind refunds, we will deduct a restocking fee of $7.99 from the original payment. Our reason for doing this is because we endure more return costs for returned items that are not defective.

Shipping

We will ship your items out within 48 hours of the business day ordered.Your order will be sent via Australia Post Courier - this will usually be delivered within 48 hours of dispatch depending on what shipping method you choose.

AUSTRALIA

Regular Post - (2-7 Business Days) - Free on orders over $100, otherwise $5

Express Post - (1-3 Business Days) - $10

 INTERNATIONAL

Express Post -  Will usually take up to 10 business days - $20
Our Values

To design quality products, sustainable style and equitable outcomes for manufacturers, employees and our customers